The Sofia Opera and Ballet presented the world premiere of the new Bulgarian work "The Desert of Rila" with lyrics by Tihomir Pavlov and music by Father Kiril Popov. For the first time the conductor will be Metropolitan Kiprian of Stara Zagora.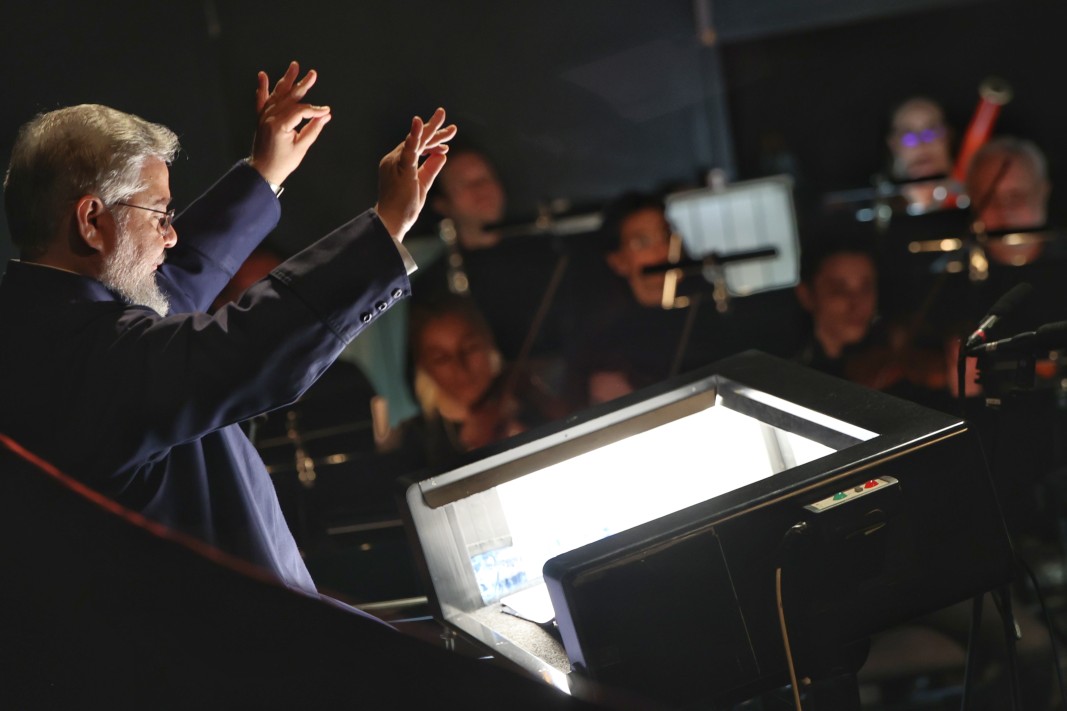 The spectacle, directed by the Director of the Opera Acad. Plamen Kartaloff, director of the Opera, is dedicated to the 70th anniversary of the restoration of the Bulgarian Patriarchate. The musical poem is in two acts and ten scenes. It was written in 1937 by the Bulgarian public figure, writer, poet and ethnographer Tihomir Pavlov. "The Hermit of Rila" is his last poetic work and is dedicated to St. John of Rila. The text was forgotten until Father Kiril Popov recently found it in his personal archive and he said he received musical inspiration.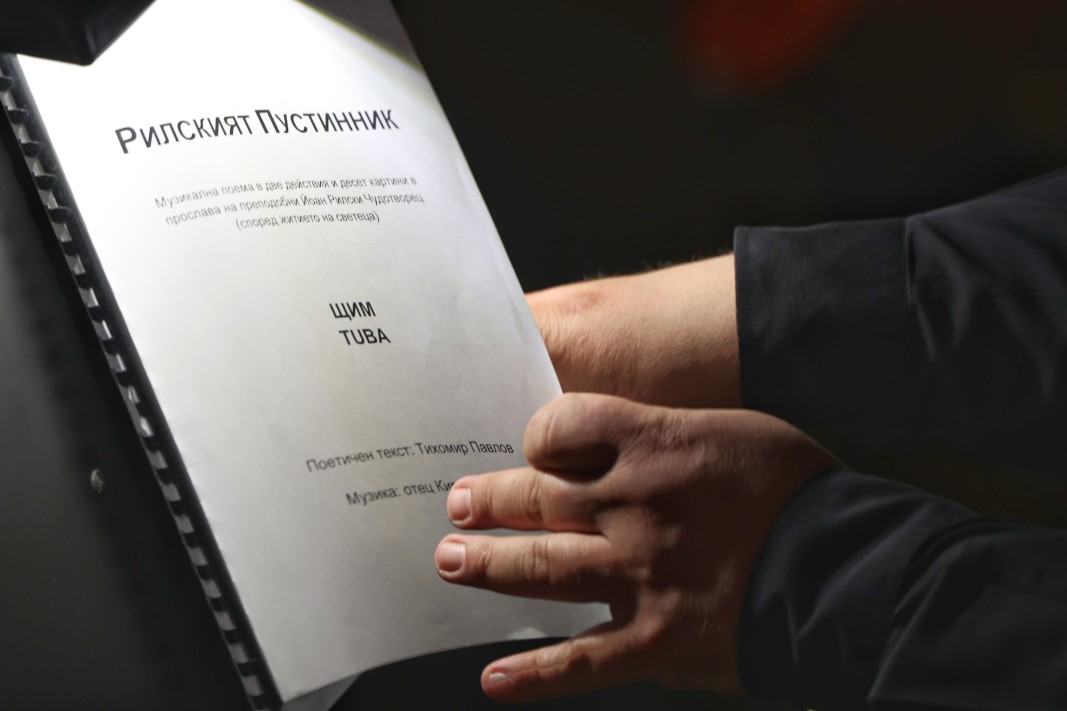 The events in the musical poem take place at the end of the 9th and the first half of the 10th century in the central Sredets region of the then Bulgarian kingdom. As a historical time, this was the Golden Age of Bulgaria, under the reign of the kings St. Boris-Mihail, Simeon the Great and St. Peter. Churches and monasteries were built all over the Bulgarian land, and the Orthodox Christian faith flourished. It was an era of both great spiritual conquests and victories. All this was in complete contrast to the young and wild John's emphatic renunciation of all things earthly. After the death of his parents, he gave away his possessions to the needy and left what he calls a "false world" in which the first divisions and struggles for supremacy have already begun.
Conductor of the spectacle "The Hermit of Rila" is Metropolitan Kiprian of Stara Zagora – for the first time at the Sofia Opera.
The role of the Hermit of Rila is performed by Irinei Konstantinov.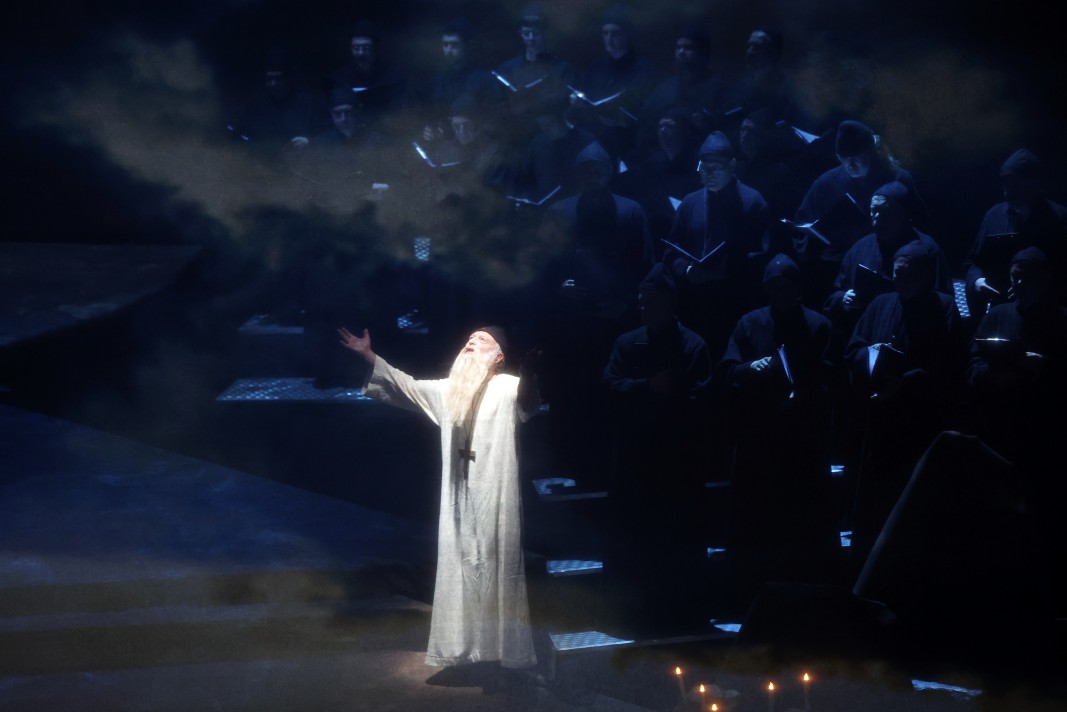 The next premiere performance is on 23 May.
You can hear Svetoslava Kuzmanova's report in the show "Something more" in the audio file.
Photos: BTA
On this publication worked: Natalia Krasteva

Report by Svetoslava Kuzmanova in the show ''Something more''