A ballet weekend amidst the rocks above Belogradchik awaits the connoisseurs of this art. The performance is part of the summer festival "Opera of the Peaks – Belogradchik Rocks" of Sofia Opera and Ballet. From 12 to 14 August the ballet "One Thousand and One Nights" will delight admirers of classical dance who want to combine the enjoyment of the beauty of nature with that of ballet. The production by the Azerbaijani composer Fikret Amirov tells the story of the harsh Sultan Shahriar and the beautiful and wise Scheherazade. In the role of the Sultan we will see Nikola Hadjitanev, who shared specially for Radio Vidin that he feels very well in Belogradchik.
Interview of Nikolay Haralambov with Nikola Hadjitanev from Sofia Opera and Ballet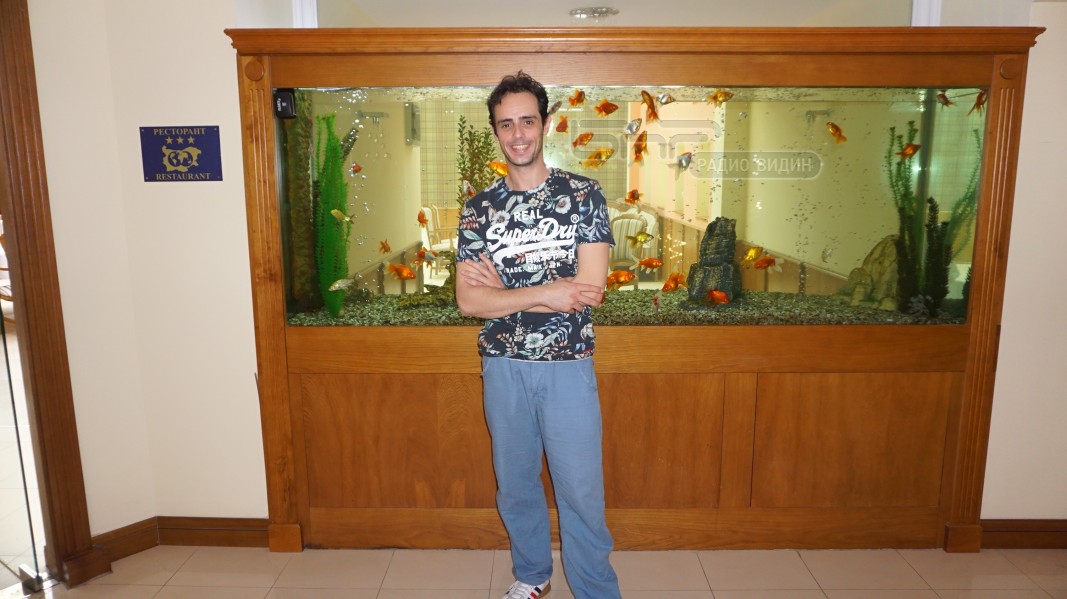 "We have been coming here every year since the beginning of the opera and ballet festival. Of course, we missed the year in a pandemic, but I enjoy being here every time. A magical atmosphere. I come with a lot of excitement and peace. From my point of view, the spectaclе is exceptionally heavy. I have to partner with two of our prima ballerinas – Boryana Petrova, Venera Hristova, who will play the role of Nurida, and Sofia Tsutsakova in the same role. Besides the many partnering there are several variations filled with very complicated jumps and purely physically it is really exhausting. On the other hand, it is exceptionally beautiful. I think it will be a great pleasure for the audience to watch and I sincerely hope the weather to be with us and that it can be outdoors."
In the role of Scheherazade we will see Boryana Petrova, who shared that she and her personage are very similar in character.
Interview by Nikolay Haralambov with Boryana Petrova from Sofia Opera and Ballet
"I always come here with excitement and an attitude that things are going to work out beautifully, the magic of the spectacle is going to happen and we're going to delight the audience, which is mainly why we're here. It's a very colourful, flamboyant, interesting and colourful spectacle. We haven't had such a premiere in my opinion at Sofia Opera recently. It is very interesting to watch. The scenery, the costumes everything is exceptionally interesting, fascinating, magical I would say. That is, the audience is immersed in a real fairy tale. Separately, there are Eastern motifs involved. The plot predisposes to this sort of thing and Eldar Aliev's choreography is quite complex to execute technically, but I think we all made a lot of effort to achieve a certain degree of perfection and I think it works well. There is another female role of Nurida. They're a little bit opposite as characters. Scheherazade is the one who appeases Shahriar not to kill her. She is kind, gentle, merciful. Whereas Nurida is more temperamental, bossy, willful, so I think that this juxtaposition of the two female characters is also quite interesting in the spectacle, but the role of Scheherazade I think is closer to my essence as a character, and I think it works well and I don't have to put in any particular super effort to achieve the character. I mean, it comes to me from within as they say."
The ballet "One Thousand and One Nights" will be performed on the open stage of the Belogradchik Rocks on 12, 13 and 14 August at 20 h.
*Listen to the full interviews with Nikola Hadjitanev and Boryana Petrova in the audio files.
https://bnr.bg/vidin/post/101689906/magiata-na-baleta-zavladava-belogradchishkite-skali