The Ukrainian ballerina Yekaterina Chebykina will be guest performer in the ballet "One Thousand and One Nights". The first soloist of the Mariinsky Theatre will appear on 27, 28 and 31 May with the ballet troupe of the Sofia Opera and Ballet, the opera announced.
She will impersonate the image of Nurida – the beautiful and unfaithful wife of the stern Sultan Shahriar. Tsetso Ivanov will be her partner.
The Kyiv-born ballerina was a first soloist at the Mariinsky Theatre in St. Petersburg from 2015 to March 2022. Yekaterina Chebykina's biography includes some of the most important roles in the ballet repertoire of the St. Petersburg Theatre – Odette-Odile from "Swan Lake", Nikiya and Gamzatti from "La Bayadère", Kitri from "Don Quixote", Medora from "Le Corsaire" and many others.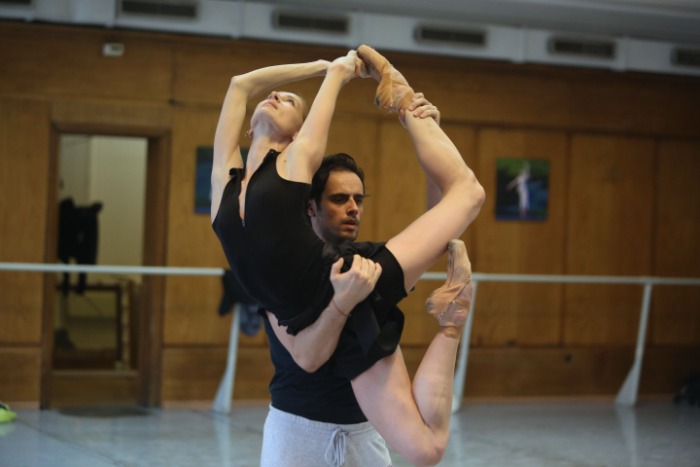 As BTA wrote, with this production the Sofia Opera and Ballet celebrates the 100th anniversary of the birthday of the great Azerbaijani composer Fikret Amirov.
The ballet will be presented on five dates – 27, 28, 29 and 31 May and 1 June. The prime soloists Marta Petkova, Boryana Petrova, Nikola Hadjitanev and Tsetso Ivanov will enter the images of the lead characters. Marta Petkova as Nurida and Scheherazade, Boryana Petrova as Scheherazade, Nikola Hadjitanev and Tsetso Ivanov as Shahriar. Conductors – Ayyub Guliev and Boris Spasov.
In 1979, Amirov wrote "One Thousand and One Nights". In the score, he uses an endless repertoire of percussion instruments to express the richness of Arabic rhythmics. The use of a female choral background gives additional nuance and character to the music.
The choreography is by the world-famous choreographer Eldar Aliev. He realizes a second ballet for the Sofia Opera and Ballet. Five years ago, he staged the ballet "Le Corsaire" for the first time on the Sofia stage. Over the years, the choreographer has staged the ballet "One Thousand and One Nights" in America and Europe.
The libretto is based on episodes from "One Thousand and One Nights", a collection of short stories and Arabic folk tales from the Golden Age of Islam by Rustam Ibrahimbekov and Magsud Ibrahimbekov. They embody their concept in two acts of the ballet and make a selection from the book to choose the three most popular tales told by Scheherazade: Sinbad, Aladdin and the Magic Lamp, and Ali Baba and the Forty Thieves.

https://www.bta.bg/bg/news/lik/267395-ukrainskata-balerina-katerina-chebikina-gostuva-v-baleta-hilyada-i-edna-nosht