For the 14th of February, the Sofia Opera and Ballet offers to all persons in love a special proposal – Subscription cycle for three ballet spectacles: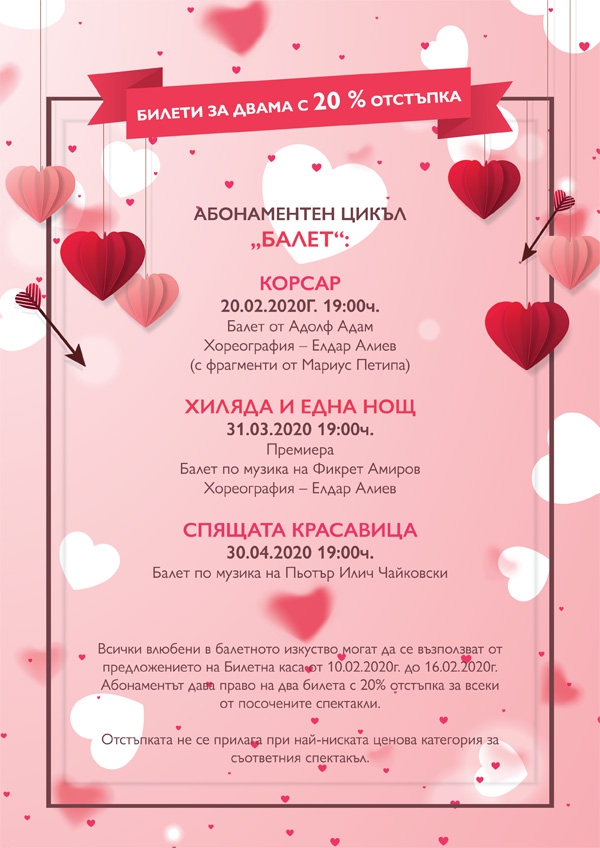 Le Corsaire – 20 February at 19:00 h
One Thousand and One Nights – 31 March at 19:00 h

Sleeping Beauty – 30 April at 19:00 h

The subscription grants the right of two tickets with 20% discount for each one of the listed spectacles.
(The discount is not valid for the lowest price category for the relevant spectacle.)

Please, welcome at the Ticket Office (1, Vrabcha Str.) from today to 16 February incl.