The Bulgarian baritone Vladimir Stoyanov was awarded the title "Cavaliere di Verdi" – Miglena Stoycheva, Bulgarian National Television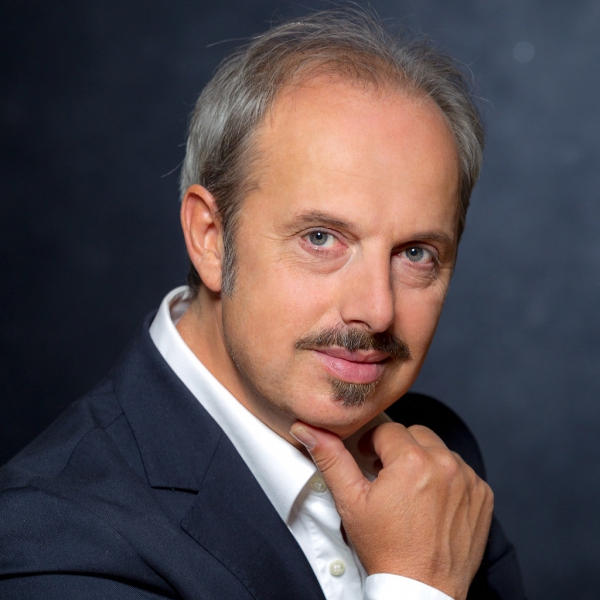 19.10.2019 • by Miglena Stoycheva

An enormous international distinction for the Bulgarian baritone Vladimir Stoyanov. He was awarded the title "Cavaliere di Verdi" at a concert in Parma. The award is the second recognition for our world recognized artist, after two years ago in Italy he was awarded also a Falstaff Premium.

Vladimir Stoyanov is a real nobleman on the opera stage. His singing is the very personification of class, elegance and style. Just because the awarded by the Italians title "Knight" or "Cavaliere di Verdi" is quite matching him.
Vladimir Stoyanov: This award came very unexpectedly and this is why it moved me so much. It was handed out to me during a concert at Teatro Regio di Parma, I knew nothing, I had no information and before my performance of Count di Luna the concert was interrupted and this award was announced.
The award is really very special, because it was handed out by a group of sworn admirers of Verdi's work.
Vladimir Stoyanov: It is called Club of the 27. Each one of them carries the name of one of Verdi's operas and they are, let's say, exceptional fanatics of Verdi's art. Not all singers pass at this theatre. When Verdi's operas are performed, it is the audience, which, if there is something, which is not as it should be, which it doesn't like, which expresses it in public in the form of shouting, of whistling, of protest. This is one of the few places in the world, where there still exists the tradition the audience to express aloud its opinion and impression from the performance.
Vladimir Stoyanov, however, since years enjoys the love of the audience in Parma. He won it still in 2003, when with big hesitations he accepted to sing Georges Germont in "La traviata".
He says that the love between him and this audience is mutual. This proves also the fact that despite the exceptional Bulgarian opera singers, who sang before him In Italy, no one till now was proclaimed for "Cavaliere di Verdi" in the long history of this prestigious award.