The new sight of Sofia – Petar Galev, jivotatdnes.bg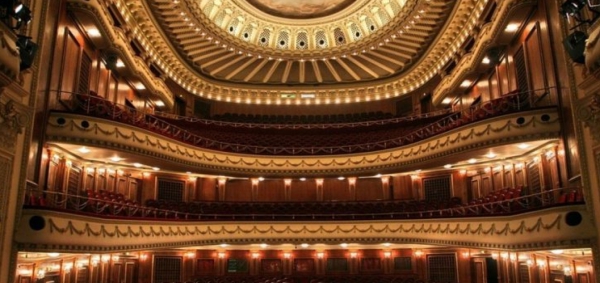 Petar Galev
No, it is not about a newly discovered archeologic artefact, nor about some remarkable exhibition. I am talking about the Sofia Opera and Ballet. Maybe we don't realize, but this national institution during the last ten years did exceptionally much, not only for our capital, but for the whole country too. Thousands – as a rule highly intelligent and solvent music lovers – have come and continue coming to Bulgaria to watch the opera and ballet spectacles. And there is really what to see.
Such a variety of titles, composers, stage director's and set designer's styles is difficult to see for a short period, even at the biggest theatres. There is no taste or preference to remain not satisfied.
Starting from Richard Wagner's profoundest musical and philosophical waters, passing through the eternal masterpieces by Giuseppe Verdi, Georges Bizet, Gioachino Rossini, Gaetano Donizetti, Pyotr Tchaikovsky, Adolphe Adam, Ludwig Minkus, and reaching more popular, but brilliantly worked out productions like ABBA's musical "Mamma mia!". Only since the beginning of season 2018/2019, we saw four premieres: "Mamma mia!", "Simon Boccanegra", "Don Pasquale" and "Il trovatore", and upcoming are the ballet of the most significant Bulgarian composer Pancho Vladigerov "A Legend of the Lake" and Mozart's masterpiece "Don Giovanni" ... But this does not exhaust the creative energy of our first opera and ballet theatre.
In the summer the spectators are not only not denied spectacles, but the National Opera and Ballet offers them quite different experiences – spectacles in a unique environment: in a century old park, at the shore of the Danube River, in the Magura Cave, beside the Belogradchik Rocks. We must not forget the attention towards the youngest audience – from babies, who watch and listen in a specially created for them milieu, to the spectacles for children which manage to take off the adolescents' thirsty eyes from the TV screen and the PC games.
In the spiritual bill of the theatre we have to include the numerous tours in close and distant countries, the guest-performance on Bulgarian stage of great names from the opera and ballet, the purposeful efforts for discovering and winning of recognition of young talents.
In the time in which we are acquiring all the necessary information in several lines from the smartphone, writing SMS-s with half-words in Latin letters, always hurrying and running after tasks, the visit of an opera and ballet spectacle is literally a therapy for the soul and the body, a world which makes us come back to our human roots and values, puts in order the consciousness, invokes us not to forget that everything which is moving us today, had already been experienced and reproduced in a unique way through music, voice and dance. I wonder why do we live in Sofia, if we don't go to the Opera and to the Ballet? There are malls, restaurants and discos in every city. At Vrabcha Str. beats one heart of our city, the blood of which makes better and stronger. Come and make sure for yourself!

http://www.jivotatdnes.bg/nachalo/news/kultura/novata-zabelezhitelnost-na-sofiya