Record-breaking number of visitors at the Sofia Opera during the long holidays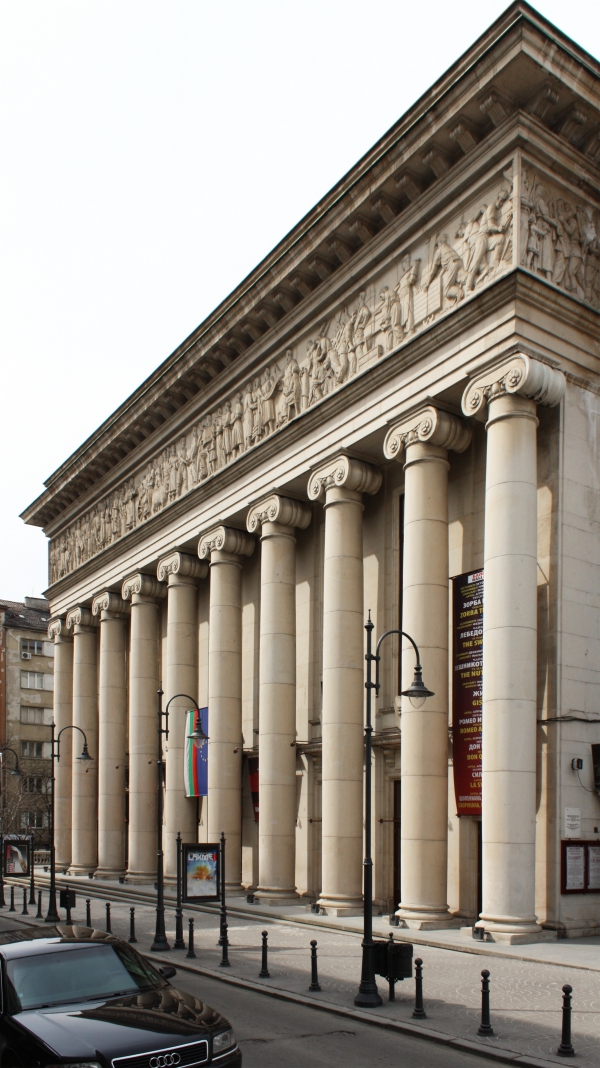 During the long holidays – around Easter and on 1 May, when the theatres in Sofia were closed, the Sofia Opera and Ballet can boast of a record-breaking number of visitors. The figures are eloquent. Let us refer to them:
Verdi's "Requiem" 25.04. – 846 spectators;
"Mamma Mia!" 30.04. – 897 spectators;
"Mamma Mia!" 01.05., 11:00 h – 703 spectators;
"Mamma Mia!" 01.05., 19:00 h – 922 spectators;
"Mamma Mia!" 02.05. – (as per the moment) – 720 spectators;
Total: 4088 spectators.
The cliché that during the holidays the average Bulgarian does not "consume" art is not true and does not refer to the Sofia Opera.
The Opera's hall for "Requiem" was overcrowded, the spectators were holding their breath at the wonderful performances of the singers: Nadia Krasteva – mezzo-soprano, Vittoria Yeo – soprano, Francesco Anile – tenor, and Riccardo Zanellato – bass. The conductor of the Bolshoi Theatre – Pavel Klinichev, who gave a special guest-performance for Verdi's Mass, was delighted with the world-known voices, with the chorus and the orchestra of our first opera theatre.
Here is the opinion of the spectator Iliyan Voynov, who saw "Mamma Mia!" on 1 May, Workers' Day, when not a single theatre in the capital city was open:
"Thank you with all my heart for this incredible spectacle, full of emotion, joy, explosion of feelings, positive energy and enthusiasm, which you offered us at the morning performance! I was with a friend of mine for the third time at the opera! You have really pleased us and we spent our time wonderfully, like every time! We remained really impressed by your presentation and the live music! With your colleagues you indeed have managed in a terrific way with this difficult music and the responsibility which you have! You create situations, you add sound to them, you complete the image of the artists and fill the scenes with sense! Most of the times the actors win laurels and ovations and they are in the foreground, but without your work, also significant in sense and maybe most important, their appearance will not be the same! You have achieved SYNCHRONICITY which makes everything exceptionally professional! I APPRECIATE your work and I thank you for this wonderful present which you give us every time with the music you have created! We spent our time really UNFORGETTABLY!!!"
The credo of the Sofia Opera and Ballet is that people always need art, regardless whether on holidays or working days, because music, opera and ballet ennoble the human being.