"Il trovatore" – a tragic story, told with some of the most beautiful melodies written ever for the opera stage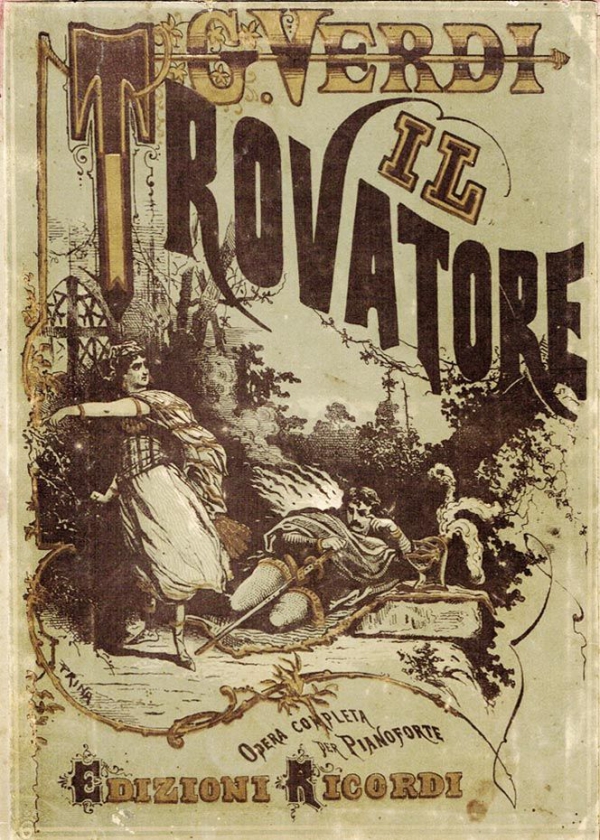 "Il trovatore" is a dramatic story about magics, murder and revenge. The conflict between love, hatred and the consuming jealousy turns into a constant fight for superiority and destruction. Death is the only possible way out for the characters, but it doesn't bring peace and humility, but a total ruin.
The inception of the action in "Il trovatore" happens years before the time of the action. One gipsy was burned on the stake, suspected that she was a witch, but she was avenged by her daughter, who threw the executioner's child in the fire. The father has grown up his other son with the legacy for revenge. The young Count di Luna is possessed by the thought to find his sister's murderer – Azucena. During all these years she was suffering the events from the fatal night. The woman sees every detail of the monstrous acts every single moment, in the flickering of the fire, in the form of the shadows. Only she knows the whole truth. Seized with horror and hatred, having lost her reason, she had thrown her own child in the flames. Azucena has grown up the son of her greatest enemy.
Grown up in the gipsy camp, Manrico has no idea that the count, with whom he fights for the heart of the beautiful Leonora, is actually his brother. Between both men burns a strong hatred. They are leaders of opposite fractions in the civil war. The fight between them is merciless, and the conflict seems impossible to solve. Just when the last blow will be struck, and Manrico will die by order of Di Luna, Azucena will reveal the truth. Her mother is avenged.
Conquered by the emotionally shaking events, caused by the complicated relations between the characters and the plot lines, Giuseppe Verdi created a work with delightful bel canto melodies and complex dramatical orchestral parts. The clearly underlined motifs of the oath of vengeance, of the fire, of the gloomy memories are developed in the musical texture of the opus, keeping the spectator in constant expectation and agitation. The musical images of the characters, determined by the emotionally developed arias and the active ensembles, are characteristic and very different from each other. The scenes of the atrocities, the revenge, madness, jealousy, love, despair and love offered to Verdi the opportunity to create expressive and strongly contrasting melodies, which are in the basis of the exceptional stage qualities of the work.
Please expect the premiere of one of Verdi's most often produced opuses all over the world on the stage of the Sofia Opera – 23 February 2019! The stage direction, the set design and the artistic lighting are made by Filippo Tonon, the costumes are by Cristina Aceti, and on the conductor's stand will be Laurent Campellone.