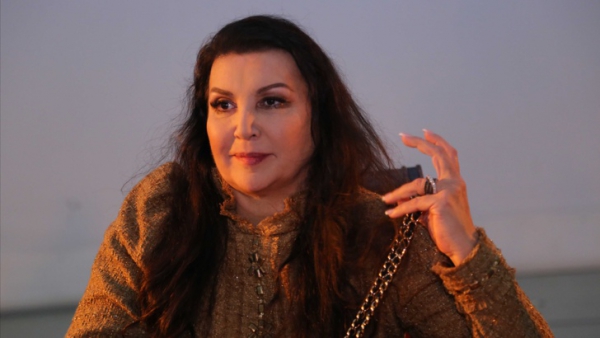 To understand Wagner and be able to achieve him, one must have a very good experience in the Italian school, but the most important is to be spiritually rife. This said at a press conference at the Sofia Opera and Ballet the world-known soprano Maria Guleghina, informed a reporter of BGNES.
The Russian opera prima is in our country at the invitation of the Director of the Opera Acad. Plamen Kartaloff in her role of Kundry in the opera "Parsifal". The spectacles are on 30 January and 1 February. The most important for the artist is to find in his or her role what is most interesting for him or her to show to the audience. This is not just to show some movements, some sounds. This must obligatory be some emotional impulse.
But the most important is to show in front of the audience the composer's idea", said the soprano, who from 35 years is on stage and just now she dares to start performing Wagner.
According to the Russian opera prima, the complex and the specific by this composer are the big and different intervals, which may harm a young voice. She added more that years in succession she was refusing to sing Wagner, but when she received the proposal of Acad. Plamen Kartaloff to take part in "Parsifal", she decided to get acquainted with him, she watched the production and at the end she decided to make this step, but before that she enrolled a German language course.
The Director of the Opera Acad. Plamen Kartaloff revealed that in the new season he plans to stage "Tosca" and "Turandot", in which Guleghina will be invited to take part. /BGNES/

http://www.bgnes.com/laifstail/shoubiznes/4635771/?fbclid=IwAR1Tjdu_x9lK3u_p-2ABnk2UBh8S2NpBV9-TkpdIT0-Arc-G7PI1AIdVcFc

video from the press conference
https://www.youtube.com/watch?time_continue=219&v=XlT2Q2UJjrc