THE OPERA PRIMA MARIA GULEGHINA DEFINES WAGNER'S MUSIC AS PHILOSOPHY – YOANA ALEKSANDROVA, Bulgarian Telegraph Agency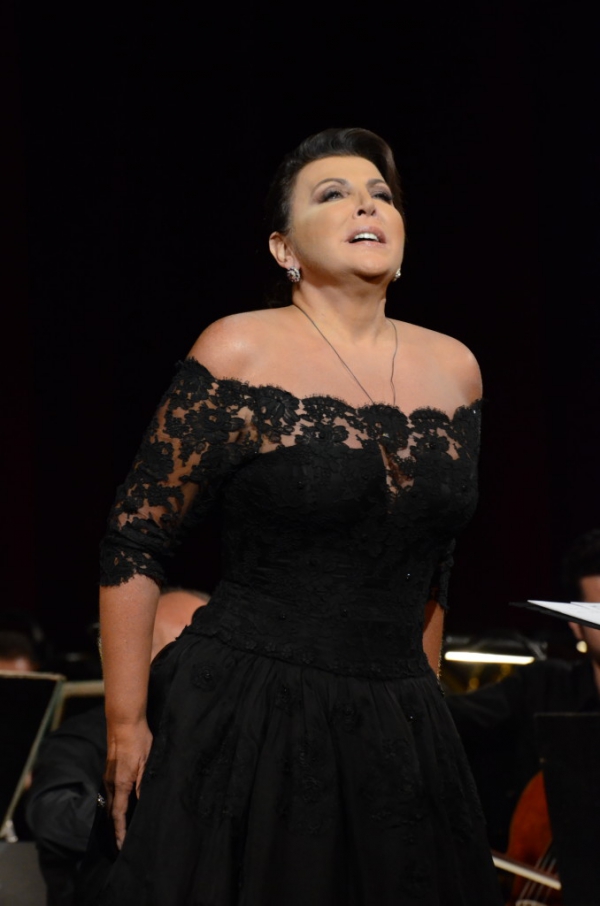 The world-known soprano Maria Guleghina gave today an official press conference in front of journalists at the Sofia Opera and Ballet.
The occasion is her participation in the upcoming spectacle "Parsifal" in the role of Kundry.
Before the media Guleghina told that after receiving the invitation from the stage director Plamen Kartaloff, she agreed immediately. She shared the opinion that Acad. Kartaloff very exactly succeeded to read the written by Wagner and is able to hand it to the artists in the process of work.
Maria Guleghina explained that after 34 years on the stage, she has dared to perform Wagner.
"Wagner is not music, but philosophy. The state of mind, which is necessary, in order to deal with the music of this composer, is like painting an icon – one must first take communion.", shared the opera prima.
Guleghina explained that to sing in such big musical intervals are required a very vigorous musical apparatus and lot of experience. But as most important for one opera singer, she pointed out the skill to transfer to the audience the composer's idea, but not only as beautiful voice and emotion, but also supported by high spirituality.
The opera prima told further that she had the honour to know personally Ghena Dimitrova and Nicolai Ghiaurov and that for her it was a big responsibility to be on stage in their motherland. "I arrived here also to pay respect to my friends and colleagues", added she.
As an advice to the young artists, Guleghina shared that according to her it was important to find a good teacher, who to have patience like a parent and not to stop working. She herself admitted that she owed her success to her genial pedagogue.
Sofia, 24 January /Yoana Aleksandrova, Bulgarian Telegraph Agency/