The world-known mezzo-soprano Nadia Krasteva again in "Carmen" of the stage director Plamen Kartaloff on the stage of the Sofia Opera and Ballet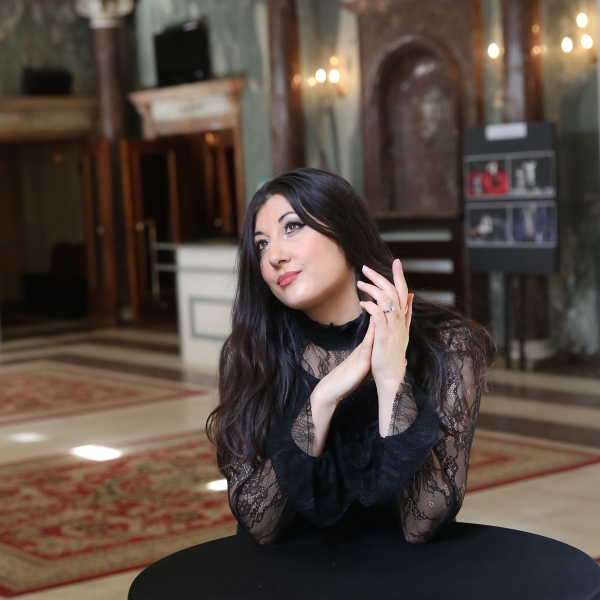 After the incredible success at the premiere of the opera "Carmen" on Sofia stage last year, the world-known Nadia Krasteva returns again on the stage of the Sofia Opera and Ballet, to please the admirers of operatic art.
This time too, she will incarnate in the role of the capricious gipsy Carmen in Georges Bizet's opera of the same name. A character, which the musique critique defines as a specific visit card for the artistic work of Nadia Krasteva, considered also by experts for unrivalled in the performance of the role and this is why she is called also "Carmen number one on the world stage".
The performances of our talented compatriot Nadia Krasteva even to this day pass with exceptional success and loud ovations by the audience of a series of the leading world opera theatres in Chicago, Vienna, Germany, Russia, Great Britain.
From the position of time and of her career Nadia Krasteva doesn't hide that she is still keeping the memory of her first Carmen, performed in 2002 again in a spectacle, directed by Plamen Kartaloff in front of the audience of the open stage of the former mausoleum in Sofia. "A time, which is alive in me even to this day", shares the singer. True to her style, she will make the audience of the spectacle of the Sofia Opera and Ballet on 7 December 2018 witness really the feelings of the seducer Carmen, whose fate, however, ends tragically.
Nadia Krasteva was born in Sofia, she graduated in Opera singing from the National Academy of Music, and after that she specialized at the Boris Christoff Academy in Rome. Today she continues her guest-performances on the opera stages in Europe, in the USA and Japan, and in her repertoire are included a series of roles from the most famous operas in the world music history.
Image Gallery