The Sofia Opera is a host of the International forum "Opera Europa" from 22 to 24 March.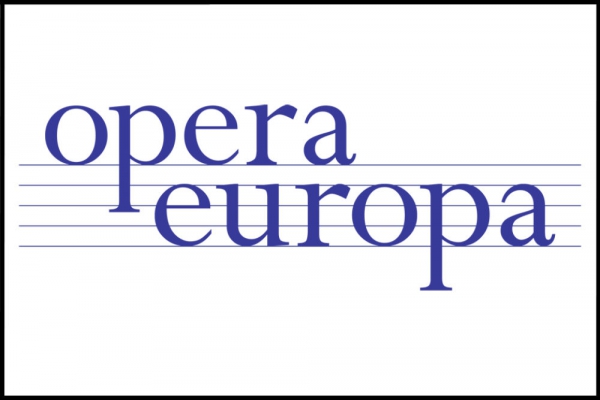 The forum will gather at the Opera 87 Directors and different representatives of big opera theatres from Europe, America and Canada.
Nicholas Payne, Director of "Opera Europa" wrote about the forum in Sofia the following:
"Bulgaria is President of the Council of the European Union in the first six months of 2018. This is why it is very appropriate the time for the first event of Opera Europa to be on Bulgarian territory. The National Opera, under the stable and visionary management of Plamen Kartaloff, is a long-time member of our association and we accept with pleasure the invitation to visit this wonderful capital.
This International united forum offers an opportunity for four of our specialized groups to interact and exchange experience and ideas regarding key issues, connected with the applying of the change in the management of the opera theatre. We shall also take advantage of their collective experience, in order to improve our practice for goal setting for assessment and achievement of definite results.
In the last day there will be a special excursion to the splendid historical Rila Monastery, hidden in the mountain region to the South of Sofia, where we shall enjoy the proverbial hospitality of the monks, who live there.
Gathering of the specialists from the fields "Business and Finances", "Human Resources", "Marketing and Communication" and "Technique and Production" for consideration of the common problems and solutions, including the use of "benchmarking" (assessment of the quality of the policies, the products, the programs, the strategies and others of an organization and their comparison with the standard results or analogic assessments of other similar organizations), instruments for promotion of the growth of the audience and the incomes, the performance and the cooperation.
Although we had successful united meetings in Warsaw in 2008 and Seville in 2013, this is the first meeting, in which will take part simultaneously four specialized forums: "Business and Finances", "Human Resources", "Marketing and Communication" and "Technique and Production". Their interaction allows a constructive dialogue regarding practical issues, which concern the most of the member organizations. This time the focus will be on "Management of Change" and "Leadership", which will be for the benefit of all participants in it."
The International forum will open on 22 March with the most Bulgarian opera "Yana's Nine Brothers" by Lyubomir Pipkov, because this work of art combines a lot of topical problems. Pipkov said: "With a mythological plot on the background of a Middle Age story, I am solving modern tasks."
In May our National Opera will present itself on the stage of the Bolshoi Theatre in Moscow with the opera "Yana's Nine Brothers".
On 23 March the guests of the united forum "Opera Europa" will have the chance to enjoy the performance of the soloists in the opera "Lakmé" by Léo Delibes – one difficult and rarely performed opera on the world stages.