The year is 1661.
By order of King Louis XIV, the "Sun King", the Royal Academy of Music and Dance is opened in Paris.
The students must be prepared not only to dance beautifully in the ballrooms, but also to perfect their performance technique.
This way was born the beginning of true Ballet.
In spite of everything the aristocrats continued to dance in the ballrooms.
Especially for the Sun King were created numerous performances. The composers Jean-Baptiste Lully, Jean-Philippe Rameau and others wrote music. To please him all the courtiers prepare new dances.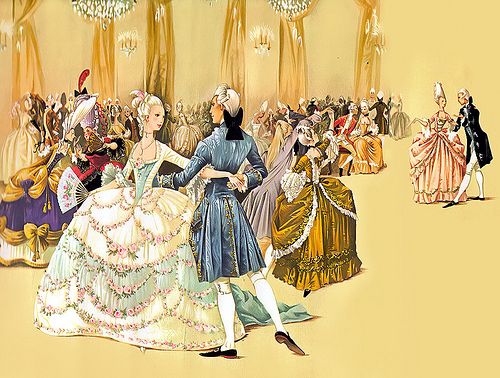 See all