Olya Al-Ahmed Author in Fakti.bg
On 21 May, the Sofia Opera will present Vera Nemirova's production of Richard Strauss' "Ariadne auf Naxos".
It is part of the story that Plamen Kartaloff is writing about the expansion of the repertoire. After the most popular Italian and French titles, he offered new challenges to the Sofia audience. Apart from the seven Wagner titles, the opera now has on its programme two of Richard Strauss's most attractive works, "Elektra" and "Ariadne auf Naxos", which followed "Salome", performed at the beginning of the new century.
"Elektra" was directed by Plamen Kartaloff, while "Ariadne auf Naxos" was entrusted to Vera Nemirova. Her connection with the national opera goes back to 2008 with Puccini's " La fanciulla del West". Donizetti's "L'elisir d'amore" followed in 2012, "The Cat" by Matesic six years later and in 2022 "Ariadne auf Naxos".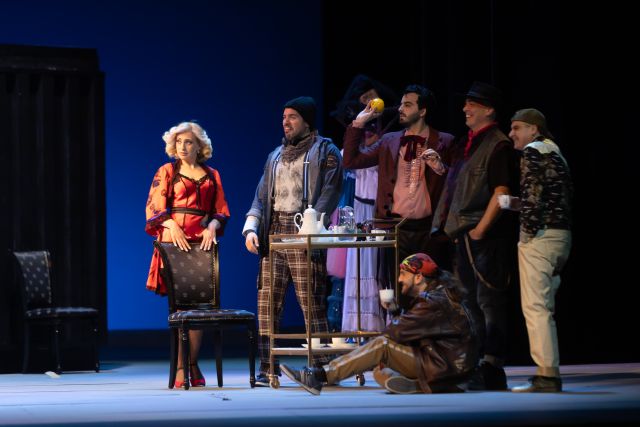 Evan-Alexis Christ will be at the podium, set design by Jens Kilian and costume design by Pavlina Eusterhus. The vocal and interpretive preparation was done by Kammersängerin Anna Tomowa-Sintow.
On 21 May, Ariadne will be Radostina Nikolaeva, Zerbinetta – Stanislava Momekova, the Composer – Mariana Zvetkova, Bacchus – Kostadin Andreev, the Music Teacher – Veselin Mihaylov, Harlequin – Atanas Mladenov.
The everyday artistic atmosphere, clothing and attitudes of the first part are transformed into an elegantly refined spectacle that reveals a different side of the artists' lives. A performance that offers a synthesis between virtuoso singing, speaking and dance sculpture, brilliantly displayed on stage.
Vera Nemirova
"This is a brilliant work by the creative tandem Richard Strauss – Hugo von Hofmannsthal. It is about the second chance in life in which Ariadne, waiting for the god of death, meets Bacchus – the god of life, wine, theatre and love. By falling in love with Bacchus, she is reincarnated into something more perfect."
Looking for the metamorphosis, Vera Nemirova sets the exact measure and clear characterization of each personage in order to distinguish the different messages the authors set out. The individuality of each singer guides her to work out a special behaviour for him or her that will lead him or her to the conceived stage concept. This, along with very good vocal work, makes the production a masterpiece.
For the coming from Germany Evan-Alexis Christ, there are no secrets in the German repertoire. The absolute balance of stage and orchestra was realized as a remarkably expanded musical palette.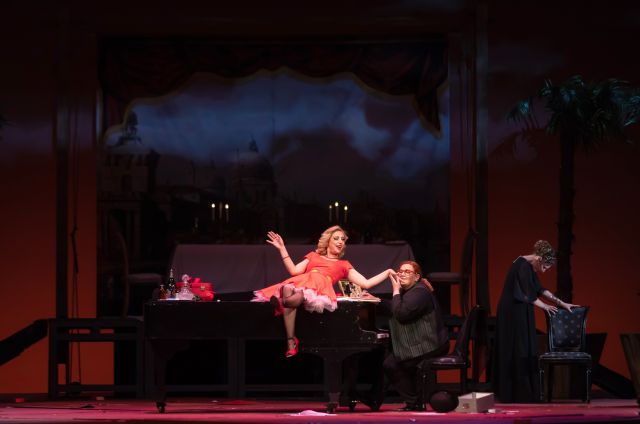 Evan-Alexis Christ
"This is one of the most remarkable operas of all time. It presents opera theatre behind the scenes. We see the prima donna, the soprano, who is angry because she is not getting the attention she wants. The composer freaks out because his work is not being presented the way he imagines. The tenor wishes there were more high notes. The jokers, the harlequins, want it to be funny all the time, to have sex. Zerbinetta doesn't understand how anyone can love just one person.
It is one of the greatest geniuses, the composer Richard Strauss, who creates all these amazing personages with ease. It's very funny, it's light-hearted – Strauss considers himself a composer of operettas, he wants to be good in this genre. So, at first, we have an operetta, very crowd-pleasing, and at the end – every time I get to it my eyes water. When they find that true love in the finale – I think it's very close to Richard Strauss' heart – the music is incredible, moving, the kind of music that you only find in a few operas, maybe in "La bohème". On the one hand, very funny, and on the other – a very moving, profound opera about love."


https://fakti.bg/kultura-art/779232-otnovo-sreshta-s-geroite-na-ariadna-na-naksos-na-scenata-na-sofiiskata-opera-i-balet