Dear admirers of the art of opera and ballet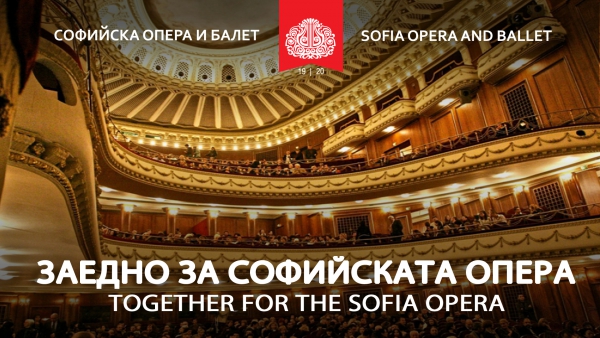 Dear admirers of the art of opera and ballet,
During two months the world was subject to unseen till now bans, this way isolating itself from all kinds of cultural and social events.

This restricted and suspended the artistic activity of many cultural institutions, including of the Sofia Opera and Ballet. The impossibility to be close to our loyal audience and to offer live spectacles, approved in the theatre's repertoire programme, forced us to show our art online!

We were offered new opportunities for distribution of the art and a new audience, but this also consolidated our already existing loyal admirers and the interest of the spectator for the opera!

In this connection, we address to you the following message – if you wish and have the possibility to support our artistic activity, you can make a donation here: https://lnkd.in/guV7wbg

Thank you!