The ballet "Giselle" on 14 June at the Sofia Opera and Ballet Ballet historians call "Giselle" an apotheosis of romantic ballet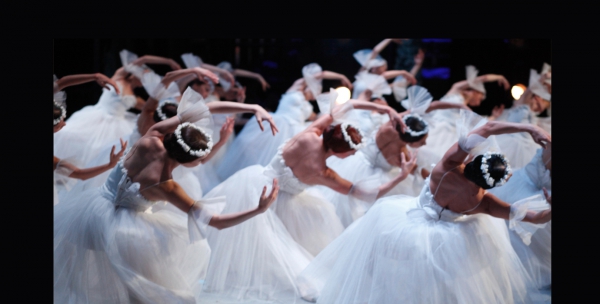 The idea for the ballet "Giselle" came from the French writer Théophile Gautier, who offered Adolphe Adam to compose the music. In the beginning of 1841, the composer was already ready, the premiere on 28 June 1841 at the Paris Opera wasn't late too. The success was so enormous that it turned once forever "Giselle" into an apotheosis of romantic ballet. After Paris, "Giselle" was performed in London, Vienna, St. Petersburg, Milan, New York, all over the world.

At the Sofia Opera and Ballet, "Giselle" by Adolphe Adam has always had its passionate admirers. The choreography is by J. Coralli, J. Perrot, М. Petipa. Version of L. Lavrovsky. Stage Director: Petar Lukanov; Set Designer: Radostin Chomakov; Costume Designer: Tsvetanka Petkova-Stoynova. Coaches: Maria Ilieva, Yasen Valchanov, Milena Simeonova. Assistant Stage Director: Riolina Topalova.

In "Giselle" take part:
Katerina Petrova, Tsetso Ivanov, Sofia Tsutsakova (for the first time in the role of Myrtha), Rumen Bonev, Pamela Pandova, Venera Hristova, Kristina Chochanova-Ivanova, Georgi Banchev, Charlotte Berard, Elenko Ivanov, Yuliana Shishkova, Teodor Vodenicharov
Conductor BORIS SPASOV
Synopsis:
A village in Lorraine. It is grape-harvest time. Giselle is in love with Albert who recently appeared in the village. In vain the gamekeeper Hans warns her that the young man is not sincere towards her. Very soon he also finds proofs for this – the count's hat of Albert in the hunter's hut rented by him. Noble hunters come to the village. Everybody welcomes with hospitality the Duke, his daughter Bathilde and their suite. The gamekeeper, who is in love with Giselle, reveals Albert's fraud – he is a count and he is soon going to marry his fiancée Bathilde. Giselle cannot stand this; she goes mad and dies.
In the night Hans comes to Giselle's grave. His grieve is inconsolable. Out of the moon rays emerges Myrtha's shadow evoking to dance the Wilis – virgins who died before their wedding. They carry away Hans with their dance. He cannot tear himself away of the dance and perishes. Albert who is also deeply grieving for Giselle comes to her grave. Hans's fate is awaiting him too, but Giselle saves him. Her love inspires strength to him and he dances with the Wilis until dawn. The shadows of the Wilis, Myrtha and Giselle get melted. Albert remains to live with the pain for his lost love, stronger than death.