The phenomenon "Mamma Mia!" will be guest-performer in Varna – chernomore.bg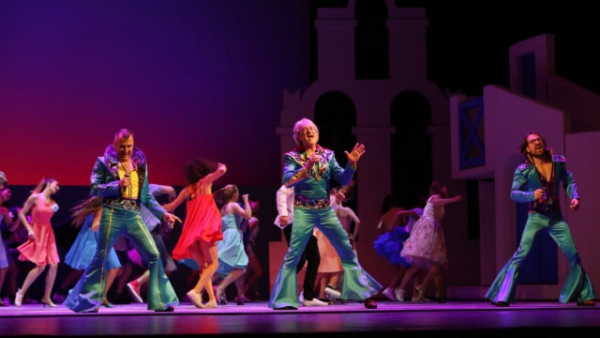 There will be five performances in succession on 29, 30, 31 August and 1 and 2 September at 20 h on the stage of the Summer Theatre
Less than one year ago, our leading opera theatre in Bulgaria began something revolutionary. After its proved success of many years with opera and ballet masterpieces, appreciated long since not only by our national audience, but also in Russia, Japan, Poland, Germany, Italy, Greece, etc., the company managed by Acad. Plamen Kartaloff took the course of the world musical. With the premiere of the megahit "Mamma Mia!" during last summer, Sofia did literally explode. In the respecting building of the Sofia Opera and Ballet at Vrabcha Str. were held epical battles for the so desired by everybody tickets, which were getting sold out before the eyes of the long queue. At the spectacles appeared a new fresh and young audience, which had not entered the building till this moment. The euphoria reached its peak at the third summer festival in Belogradchik "Opera of the Peaks", where, besides people from the region and art tourists, appeared hundreds of fans from our neighbour countries and from all over Europe. A whole week in the small town were sounding ABBA's hits and everyone wanted to get in touch and take a photo with the stars Vesela Delcheva, Denitsa Shopova, Lucy Kozareva, Niki Sotirov, Vladi Mihaylov, Orlin Goranov, Simeon Vladev and many others, part of the elite spectacle.
This year "Mamma Mia!" will return with full force and it will make a two-month summer tour in the country. Sandanski, Belogradchik, Albena, Varna, Sozopol, Plovdiv and of course Sofia will be illuminated by the story of the young Sophie, who is looking for the truth about her father on the day of her wedding on a small Greek island.
For the citizens of Varna and the region, there will be 29, 30, 31 August and 1 and 2 September at 20 h on the stage of the Summer Theatre. Specially for these spectacles, the Opera bought the most modern audio equipment, and the songs of the Swedish band, performed by the incredible artists, will sound like on the best world stages!
The phenomenon МАММА MIA! created a new audience of many thousands, which understood that it is already not necessary to fly to London and New York, in order to watch a conquering musical. This is already a fact at the strongest and most active art institution in Bulgaria – the Sofia Opera and Ballet! The tickets are already in sale here –https://www.operasofia.bg/component/k2/item/6679?event=753
as well as in the net of EVENTIM and Easy Pay.

http://www.chernomore.bg/kultura/2019-03-20/fenomenat-mamma-mia-gostuva-vav-varna