SIMON BOCCANEGRA - Opera by Giuseppe Verdi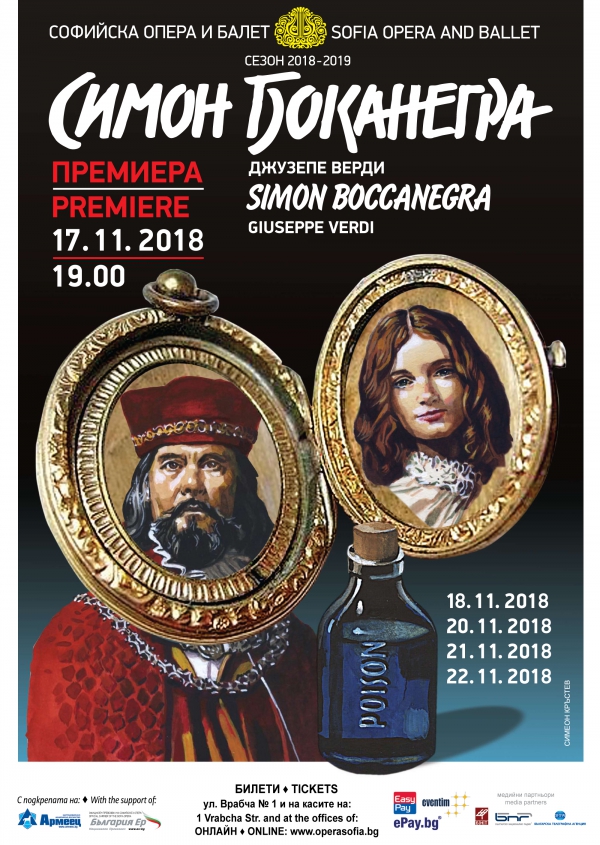 SIMON BOCCANEGRA – A tragical plot, in which love and hatred fighting with each other in the troubled waters of political intrigues and conspiracies.
The opera follows the plot of a play by the Spanish playwright Antonio García Gutiérrez. Verdi liked the story about the first Doge of Genoa – Simon Boccanegra, but the inspiration aroused by two emotional letters of the poet Francesco Petrarca. The composer wrote to Arrigo Boito:
"Two magnificent letters of Petrarch's – one addressed to the Doge Boccanegra, the other to the Doge of Venice, with which he reproached them for preparing to make a fratricidal war, because they both were sons of the same mother – Italy... This feeling of one Italian fatherland at that time was quite sublime!... All this is political, not dramaturgical, but a smart man could adapt these facts for the stage."
Verdi's imagination created the story about characters, lost in their own destiny, lost in reality, to which they belonged.
Simon Boccanegra is the centre of the plot development, he is bearer of the main senses of the work, through which are getting realized all other personages. For him it is impossible to find his place in reality, which has irrevocably taken away from him his guiding light and ruined his dearest longings. One of the most remarkable parts for baritone in the world opera heritage.