MAMMA MIA! - Musical by Benny Andersson, Björn Ulvaeus, Director Plamen Kartaloff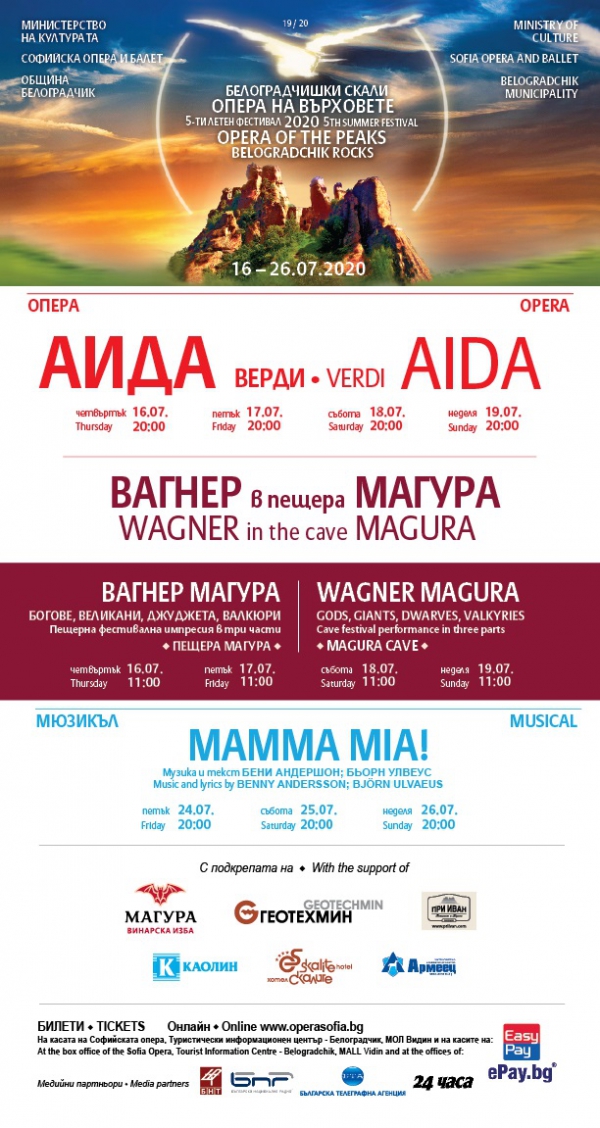 Ensemble /participated in all performances/: Radoslav Vladimirov, Boyan Arsov, Zhivko Simeonov, Georgi Djanov, Plamen Granjan, Yoanna Kuleva, Marina Dragomiretzaya, Tsvetelina Kotzeva, Sandra Petrova, Boryana Yordanova, Pamela Pandova, Kalin Dushkov, Yanko Yankov, Vladimir Manolov, Daniel Ivanov, Nikola Popov, Maya Geleva, Adelina Tomova, Hristina Pipova, Pavlina Petkova, Ana-Maria Kraicheva, Mihaela Dragoeva

SUBTITLES: English


Dear audience,
The spectacle МАММА МИА is with reserved copy rights.
For this reason, for it are valid only the discounts, permitted by the producer.
Discount for:
- pensioners, pupils and students -20% of the regular ticket price
- children at the age 5 to 10 - 50% of the regular ticket price
The ticket price after the discount cannot be lower than BGN 25.
All discounts are made against a presented at the moment of the ticket purchase document, certifying the right to use a discount.
From the subscription cycles card is valid only the discount of 20% for two tickets per spectacle.
Children at the age under five are not allowed in the hall!
Pictures by: Svetoslav Nikolov