Pier Francesco Maestrini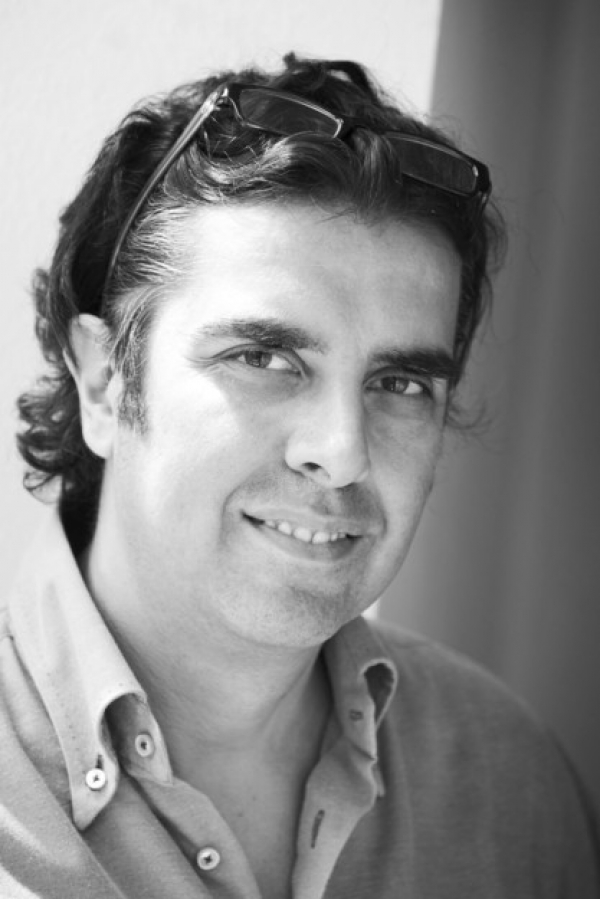 The Italian director Pier Francesco Maestrini for the first time was a set director in Bulgaria, but he is excellently acquainted with our opera singing glory from the recent past. He knows closely Raina Kabaivanska and Ghena Dimitrova around his father's work – the famous from the 50-s to the 80-s years of the past century opera conductor Carlo Maestrini. The debut of Kabaivanska in "Madama Butterfly" at La Scala is connected with Maestrini-Senoir. The son was present and took part in his father's production at Teatro San Carlo in Naples in the beginning of 1992, in which the star was Ghena Dimitrova.
Like many teenagers, Pier Francesco got in love with music. He played the guitar since he was 12-13-old, but without overseeing the work with his father. Initially from curiosity, and then to help him through the years, when the famous director got ill. "For me the passage to my real work as director was comparatively easy", told Maestrini-Junior. The break happened when he offered to Bunkamura Theatre in Tokyo, Japan to replace his father, for whom because of medical reasons it was not possible to fulfil an engagement and set "Il barbiere di Siviglia" by Rossini. The work of the son was appreciated and people started inviting him for different productions in Asia – in Taiwan – for "Carmen" with Elena Obraztsova and "Turandot" and for "Tosca" in Japan.
Pier Francesco Maestrini has behind his back several productions in Southeast Asia before his debut as director in Italia in Teatro Massimo in Palermo in 1996 with the works of three young Italian composers. He continued with "La Serva padrona" by Pergolesi at the same theatre and with "Tosca" in Sassari. He made titles in Spain, Brazil, Chili, Uruguay and in different theatres in Europe. Most often he was invited for works by Puccini – 15 times he has directed "Manon Lescaut", 7 times – "Turandot". In 2017 is upcoming his debut as director in France with "Tosca".
On the next place in the creative portfolio of Maestrini is Verdi. The Sofia production of "La forza del destino" is the seventh for the director. The first one was at the Bolshoi Theatre in Moscow in 2001, the next – in Rovigo, Italy, which went around nine theatres. There is a shot video with it from Modena. The spectacle which are going to see the spectators at the Sofia Opera only from 25-30 November, had its debut in Maribor, Slovenia, and after that with success it was presented in Lieges, Belgium and in Teatro Filharmonico in Verona.
"I like to tell stories, to reveal the complex Verdi's conflicts – says Pier Francesco Maestrini. – By the modern productions sometimes for the spectator it is difficult to orient himself in the action. Quite often, the directors start their work with the presumption that everyone knows the action. But this is not at all so and that is why quite often we see the relationships between the separate characters. For me it is important to present the narrative so, that now matter what my interpretation is, it should sound before all like a comprehensible story, one has to feel the drama in it."
The sets are light and very comfortable for a travelling production, which in 2017 will see the audience in Israel. "During the work with the set designer Juan Guillermo Nova we set us a task the set to be easy for adaptation and cinematographic. This creates the feeling for 3D with the projecting in front and from behind at the same time. The action is played in the middle. In what concerns music we are doing the same, which made Mitropoulos or Bruno Walter – the overture is played after Act one. In it begins the drama, but at the very beginning everything is calm. Further it is as there's no connection with what's happening – the events are similar to a rolling snowball. That is why it seems to us that the strong melody of the overture passes excellently to the drama which has already begun, and not as its herald."